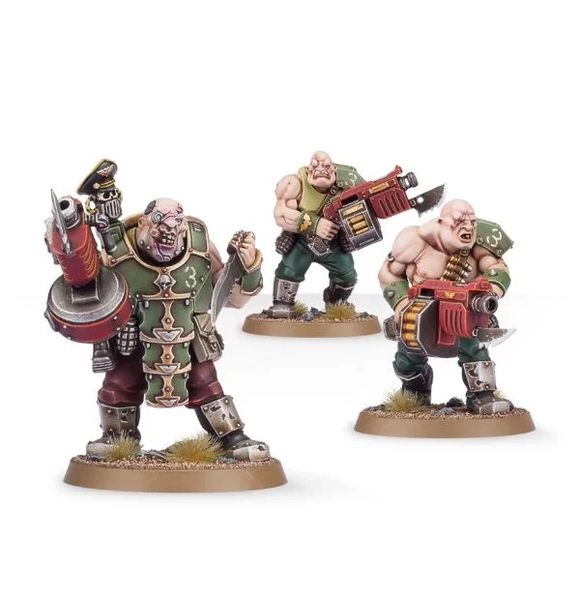 *Nork Deddog 20% Off
Nork Deddog 20% Off
Nork Deddog is an Ogryn bodyguard of legendary repute. Upon his recruitment into the Imperial Guard, Nork quickly displayed an uncommon level of mental aptitude. Nork has saved the lives of well over one hundred officers, earning himself a chest full of medals .
Nork is equipped with a custom Ripper Gun, large combat Blade and a Commissar skull modified into a Vox Caster. His ornate armour is the reward in recognition of his many achievements as the Imperial Guard's finest bodyguard.
This multi-part plastic kit makes 3 Bullgryn or Ogryn miniatures, one of which can be made into Nork Deddog.
This kit comes supplied unpainted and requires assembly - we recommend using Citadel Thin Plastic Glue and Citadel Paints.
Reviews