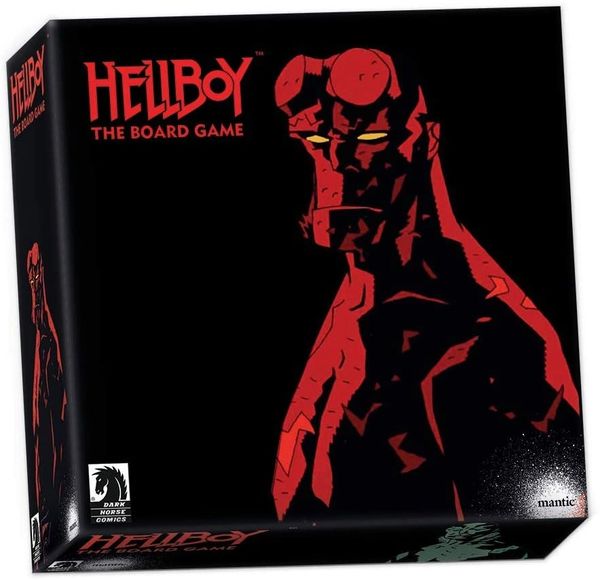 Hellboy: The Board Game
Become a member of the Bureau for Paranormal Research and Defence (B.P.R.D.), ready to investigate occult threats that threaten our very existence. Explore gothic locations, hunt down clues, discover artefacts, fight horrific creatures and face off against terrifying bosses!
Inspired by the legendary tales of horror, myth and folklore by Mike Mignola. Hellboy: The Board Game is a fully cooperative experience for 1 to 4 players.
Contains:
4x Plastic Agent Miniatures - Hellboy, Liz Sherman, Johann Strauss, and Abe Sapien
18x Plastic Minion Miniatures
3x Plastic Boss Miniatures - Rasputin, Giant Frog Monster, and the Tentacles of Sadu-Hem
13x Custom Game Dice
12x double-sided Cardstock Room Tiles
More than 160 Cards
More than 120 Cardstock Tokens and Counters
Quickstart Guide and Rulebook
Reviews