*Chaos Knights: Knight Rampager (15% Off)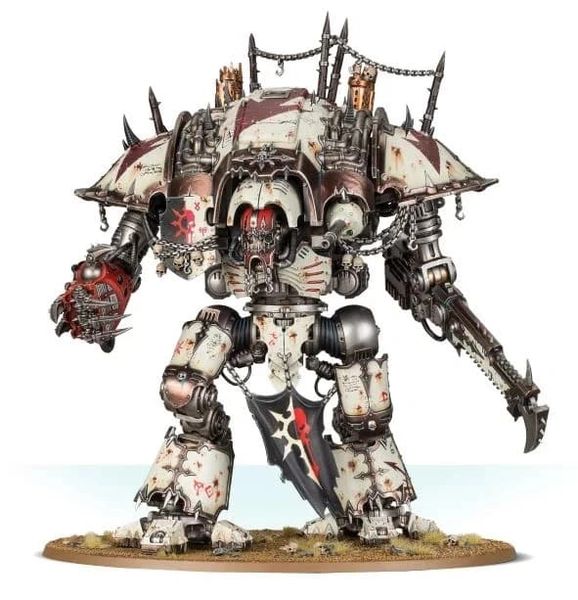 *Chaos Knights: Knight Rampager (15% Off)
Knights Rampager storm into battle with frenzied, metallic howls. They charge full tilt toward the foe with no thought for their own defence. These heretic Knights fight with a frenzied rampage, which in turn creates even more damage in combat.

The Knight Rampager is a truly imposing kit in every sense of the word – it towers over most other models on the tabletop and a choice of vicious faceplates and optional chains, pipes, spikes and horns allow you to customise your Knight, making it as malicious as you want. Armed with a deadly combination of reaper chainsword and thunderstrike gauntlet, little will be able to survive your wrath in close combat.

This multipart plastic kit is supplied as 119 components and includes a Citadel 170mm oval base and a Chaos Knight transfer sheet, which features iconography for Houses Lucaris, Herpetrax, and Khymere, as well as a huge variety of Chaos runes and markings. It can also be assembled as a Knight Desecrator.
Reviews