*Deathstrike (Online Exclusive) 10% Off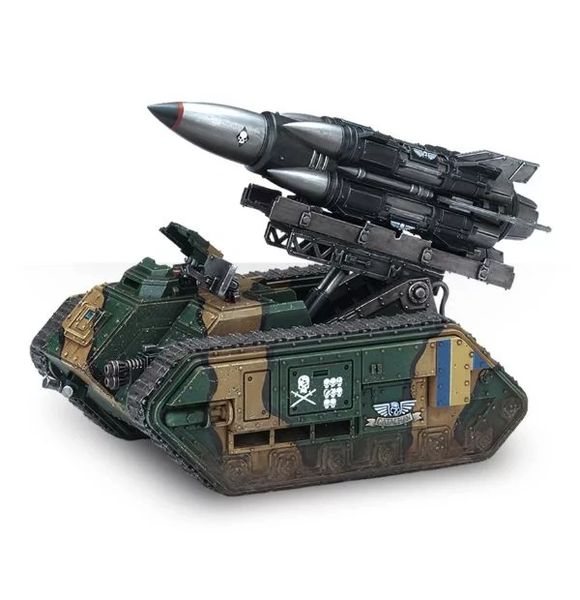 *Deathstrike (Online Exclusive) 10% Off
The Imperial Guard Deathstrike Missile Launcher is a destructive war machine, able to fire a single, incredibly dangerous missile.
The Deathstrike Missile Launcher is an impressive addition to an Imperial Guard collection. Most notable is the eye-bogglingly large Deathstrike Missile that sits atop the vehicle. In the shadow of the immense weapon, the rest of the tank remains a wall of metal with panelling, rivets, detailed treads and numerous fine details such as smoke launchers, heavy bolter, searchlights and a communication device.
This multi-part plastic box set contains 85 components and an Imperial Guard Transfer Sheet with which to make one Deathstrike Missile Launcher or one Manticore Rocket Launcher.
This kit is supplied unpainted and requires assembly - we recommend using Citadel Plastic Glue and Citadel Paints.
Reviews