*Chaos Lord 1 (Online Exclusive) 10% Off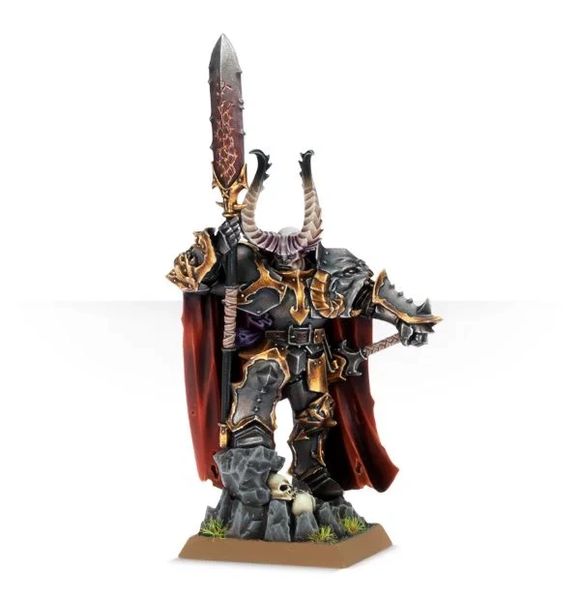 *Chaos Lord 1 (Online Exclusive) 10% Off
Chaos Lord 1 (Online Exclusive) 10% Off
Of all the mortal warriors across the civilisations of the world, Chaos Lords are the most feared, for they are truly like gods amongst men. Clad in baroque armour and rich furs, they tower above even other Champions of Chaos.
The Chaos Lord is posed heroically with one foot raised aloft on a rock with a pile of skulls sitting underneath. He stands in a full suit of Chaos armour that features spiked surfaces, serrated plates and decorative details such as distressed mouths and the 8-pointed star. His shoulder armour is styled to appear as if a metallic maw. Two huge, ribbed horns extend out of his head and he wears a long, split cloak. Finally, he carries a huge sword at his waist and holds a Chaos-distressed halberd.
This plastic kit contains 8 components including a sculpted base with which to make one Chaos Lord.
This kit comes supplied unpainted and requires assembly - we recommend using Citadel Plastic Glue and Citadel Paints.
Reviews