*Middle-Earth Strategy Battle Game - Radagast the Brown (Online Exclusive 10% Off)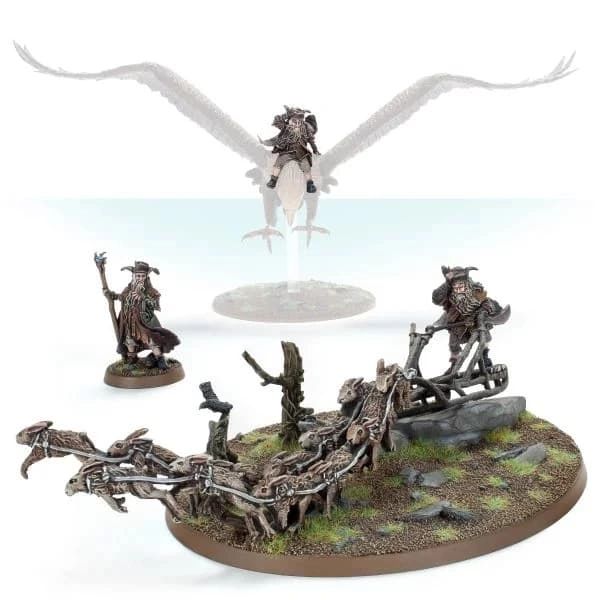 *Middle-Earth Strategy Battle Game - Radagast the Brown (Online Exclusive 10% Off)
One of the Istari sent to Middle-earth during the Third Age, Radagast is a wizard of great power. Preferring the company of animals to that of other races, Radagast's affinity with nature is second to none. Although he often travels atop his sleigh pulled by Rhosgobel rabbits, Radagast has also been gifted with the rare privilege of riding the Great Eagles of the Misty Mountains.

On the battlefield, Radagast the Brown™ can utilise a number of useful Magical Powers. He is also an incredibly versatile Hero, with the choice of two unique mounts in the form of a sleigh and a Great Eagle.

Contains three resin miniatures:

- Radagast the Brown™ (on foot and carrying Sebastian the hedgehog, supplied with a Citadel 25mm Round Base)
- Radagast the Brown™ on Sleigh (comprised of 13 components, supplied with a Citadel 105x70mm Oval Base)
- Radagast the Brown™ on Great Eagle (comprised of 3 components. Note: Great Eagle is not included and available separately)

Rules for all three Radagast miniatures can be found in Armies of The Hobbit™.
Reviews