*Adeptus Titanicus Warlord Titan Weapons: Plasma Annihilators, Laser Blasters and Power Claw (Online Exclusive) 10% Off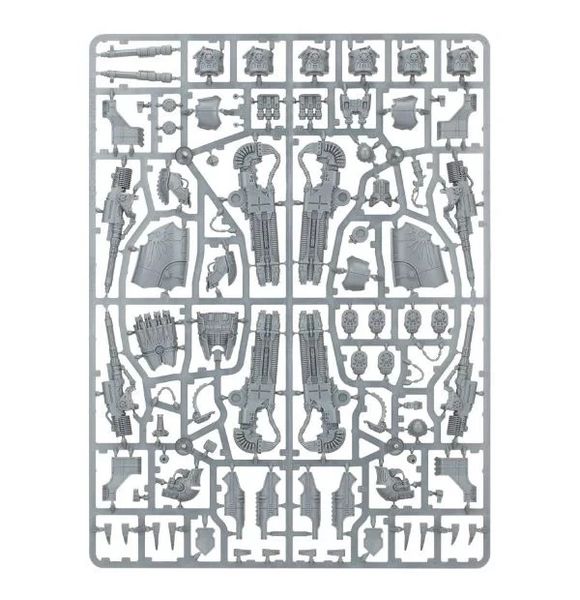 *Adeptus Titanicus Warlord Titan Weapons: Plasma Annihilators, Laser Blasters and Power Claw (Online Exclusive) 10% Off
Warlord Battle Titans stride over the battlefields of the Imperium, their thunderous tread heralding the destruction of the enemies of Mankind. A mainstay of the Collegia Titanica, Warlord Battle Titans are among the largest and most powerful war machines ever devised by the Mechanicum.

This plastic frame provides alternative weapons to use with your plastic Warlord Titans, increasing your tactical options and giving you new ways to devastate enemy war-engines – including a devastating close-combat weapon!

This plastic frame contains 82 components that make up the following models and additional parts for your Warlord Titans:

– Two arm-mounted plasma annihilators
– One Arioch Titan power claw, with optional blunt and clawed fingers. Either style of fingers can be modelled as an open or closed fist
– Two carapace-mounter laser blasters
– Two heads
– Alternative tilting plates and carapace armour

This is not a complete kit – the Adeptus Titanicus Warlord Battle Titan set is required to use the contents of this kit.
Reviews