*Voidraven Bomber (Online Exclusive) 10% Off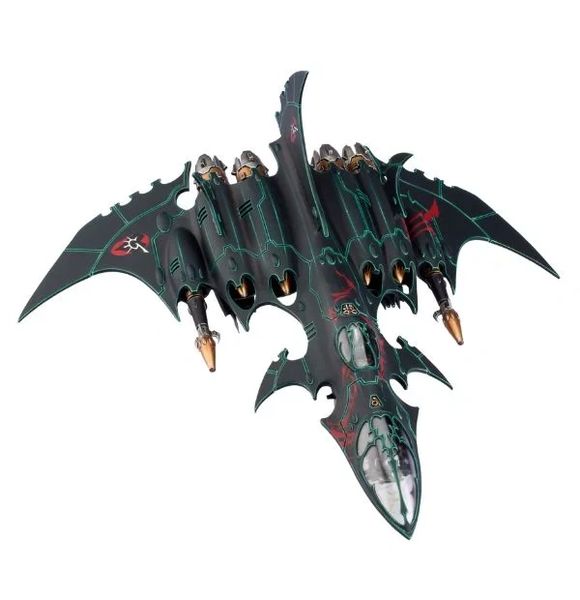 *Voidraven Bomber (Online Exclusive) 10% Off
The Voidraven Bomber is designed to provide heavy support to Drukhari forces. This sleek, terrifying attack craft is capable of supersonic speeds while delivering a devastating void mine - a bomb that detonates two warheads, one establishes a crackling sphere of energy, the second releases a particle of pure darklight which annihilates anything trapped within the energy field.
This 71-piece plastic kit is a fantastic centrepiece miniature. When assembled this imposing model has a mighty nine and a half inch wingspan. Positioned halfway up the Voidraven's fuselage is the pilot's cockpit, while the bombardier lies in an armoured crystal dome right at the front, ready to select his next target with the aid of the targeting graphics sculpted onto the clear plastic of the dome. The Voidraven is powered by four huge jet engines that are built into the back of the double-delta wing design that matches the sleek profile of the Razorwing Jetfighter.
The Voidraven is equipped with a void mine, which is designed to be sited in one of two positions, stowed or ready to drop, under the main fuselage. Two void lances are secured under the wings, which can be exchanged for two dark scythes.  
Reviews