*Varghulf Courtier 10% Off (Online Exclusive)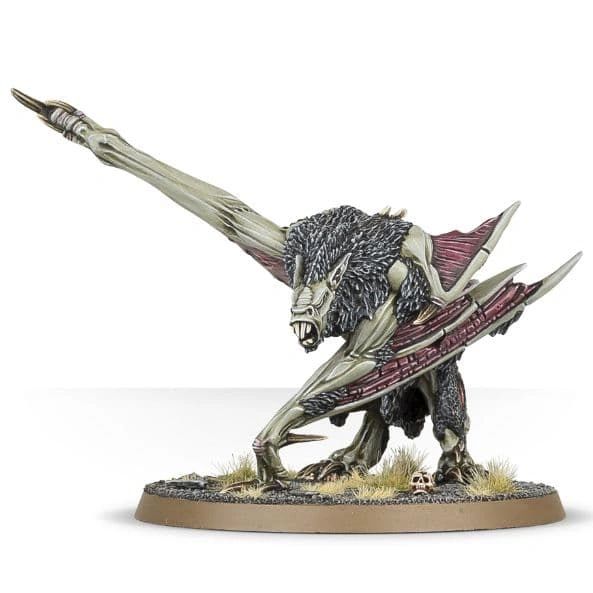 *Varghulf Courtier 10% Off (Online Exclusive)
Within every Vampire lurks a predatory creature, driven to feed on blood time and again. There are a few Vampires who embrace their thirst, who allow the bestial hunter within to take over. These are the Varghulfs - blood-mad killers that exist only to feed. A Varghulf's main weapon is a wide mouth filled with dagger-like fangs capable of puncturing armour and crushing bone. They use their immense claws to strip flesh from bones, the better to suck at the marrow of their prey.
This boxed set contains one Vargulf - a finely detailed resin cast kit that comes in five components, and is supplied with a Citadel 60mm Round base.
This miniature is supplied unpainted and requires assembly - we recommend using Citadel Super Glue and Citadel Paints.
Reviews