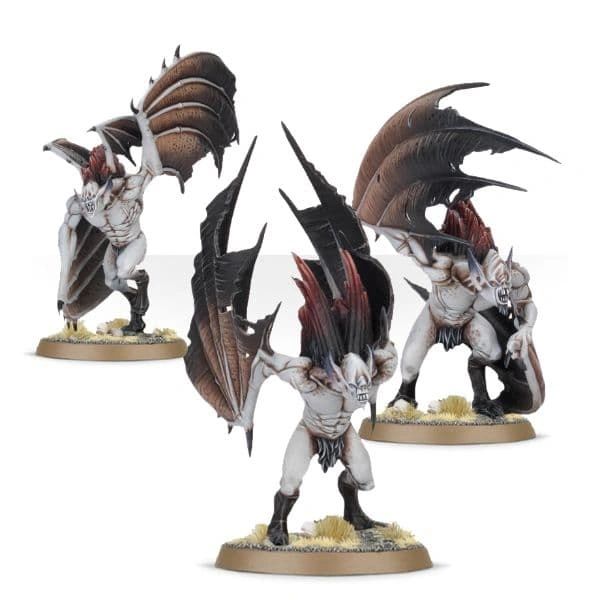 *Vargheists (15% Off)
Vargheists are the darkness in a Vampire's soul made manifest. They are towering winged humanoids, each several times the size of a man. Though the Vargheists were once noble Vampires, they have since devolved into ravening predators desperate for the taste of blood.
Vargheists feature hideous, wiry musculature and clawed feet, and they possess strange fang-filled faces, crests and enormous fibrous wings. The kit comes with a variety of heads (none of which are handsome), and six sets of arms - three clinging on to a variety of decayed body parts, and three with wings, giving you plenty of modelling options.
This multi-part plastic set contains 62 components and three Citadel 50mm Round bases with which to construct three Vargheists, three Crypt Flayers or three Crypt Horrors.
These miniatures are supplied unpainted and require assembly - we recommend using Citadel Plastic Glue and Citadel Paints
Reviews