*Middle-Earth Strategy Battle Game - Warriors of the Fiefdoms (Online Exclusive 10% Off)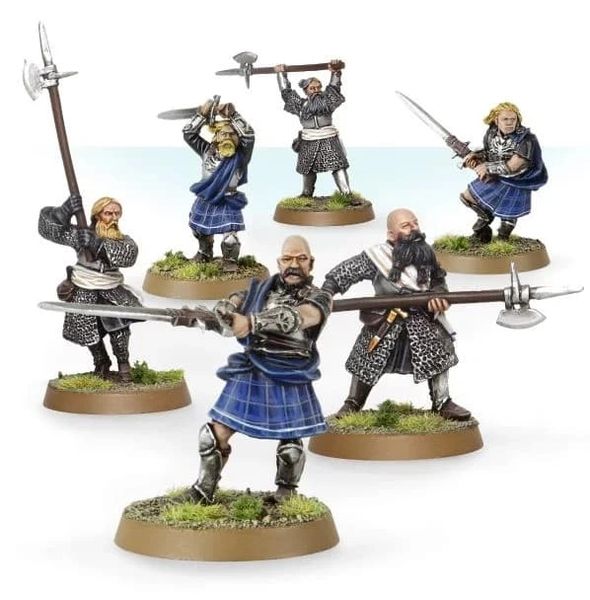 *Middle-Earth Strategy Battle Game - Warriors of the Fiefdoms (Online Exclusive 10% Off)
The stoic Axemen of Lossarnach wield broad-bladed axes instead of more conventional weapons. Although this seems strange to other warriors, it is believed this custom originates from when the first lord of Lossarnach wielded the same weapon in defence of his liege. By contrast, the Clansmen who hail from the foothills of the White Mountains are a brave and reckless people. Their ferocity makes them deadly skirmishers who can cause havoc amongst enemy lines with their long broadswords.

Axemen of Lossarnach serve as excellent warriors to populate or reinforce a Fiefdoms battle line, while Clansmen of Lamedon are skilled fighters whose courage can be relied upon to hold even in the absence of a nearby Hero.

Contains six metal miniatures – three Axemen of Lossarnach and three Clansmen of Lamedon, supplied with 6 Citadel 25mm Bases. Their rules can be found in Armies of The Lord of The Rings™.
Reviews