*Steam Tank (Online Exclusive) 10% Off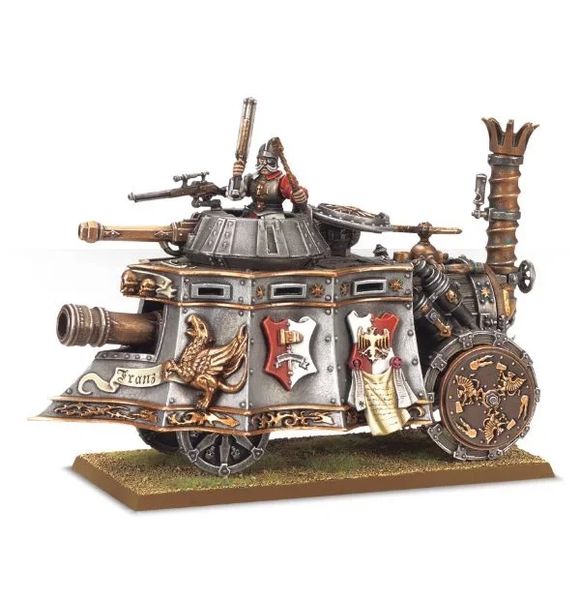 *Steam Tank (Online Exclusive) 10% Off
Steam Tank (Online Exclusive) 10% Off
Steam Tanks are monstrous, smoke-belching creations that rumble towards the enemy, firing deadly cannon balls from their steam-powered guns. The advance of these iron behemoths is terrifying to behold, as arrows ricochet from armoured hulls and enemy warriors are crushed beneath their immense bulk.
This box set contains one multi-part plastic Steam Tank. This 72-piece kit includes: two variations of cannon, a Steam Tank Commander with choice of three heads, a host of icons, and full interior detailing. Model supplied with a 50mm x 100m base.
This kit is supplied unpainted and requires assembly - we recommend using Citadel Plastic Glue and Citadel Paints. 
Reviews