*Space Marines: Primaris Librarian in Phobos Armour (15% Off)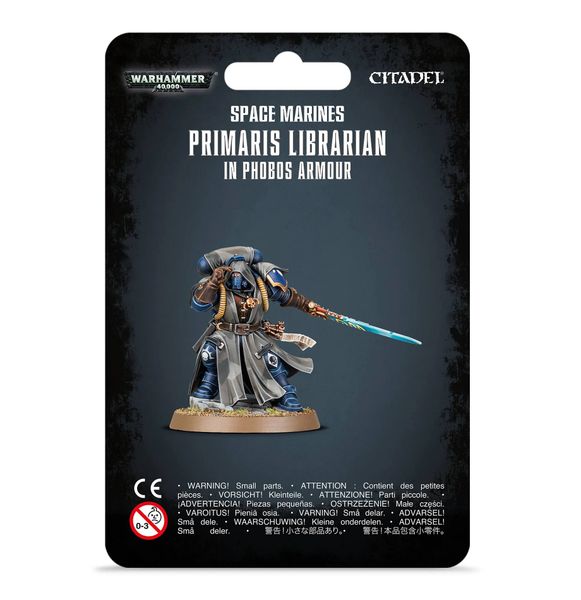 *Space Marines: Primaris Librarian in Phobos Armour (15% Off)
Eyes blazing and fists crackling with roiling energies, Space Marine Librarians stride into battle to destroy their foes. Some hurl blasts of warp-force that crush their victims to paste, while others twist with the flow of time itself or revitalise their brothers with incredible surges of dynamism. However they choose to fight, all Librarians are powerful psykers, harnessing the potent mutation they bear as a force to defend Humanity.
A Primaris Librarian in Phobos Armour is an HQ choice for any Adeptus Astartes Faction – including Blood Angels, Dark Angels and even the Space Wolves (for whom he fulfils the role of Rune Priest). He is a capable warrior and a powerful psyker who is able to manifest powers from the debilitating Obscuration discipline. He wears a psychic hood, granting him a better chance of thwarting the powers of enemy psykers. Like many other Vanguard units, the Primaris Librarian in Phobos Armour also wears a camo cloak to enhance the effects of cover.
This multipart plastic model comes in 10 components and is supplied with a Citadel 40mm Round Base. You'll find the full rules for the Primaris Librarian in Phobos Armour in Codex: Space Marines.
Reviews