*Sorceress on Black Dragon (Online Exclusive) 10% Off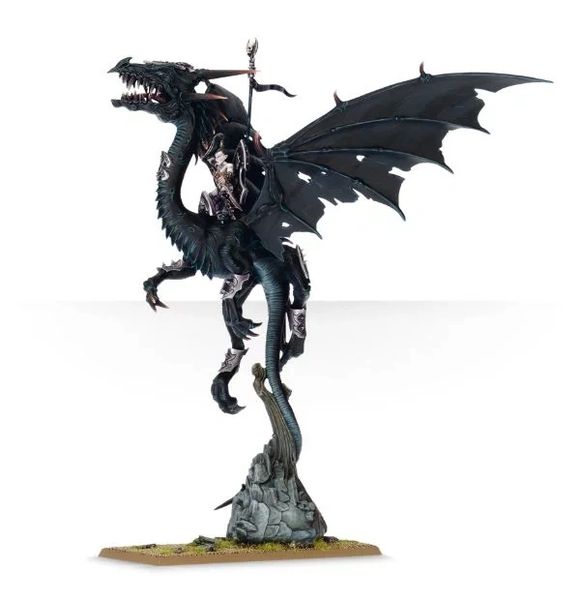 *Sorceress on Black Dragon (Online Exclusive) 10% Off
Sorceress on Black Dragon (Online Exclusive) 10% Off
Most Darkling Covens centre around a single powerful Sorceress; these despots may have apprentice spellcasters and captains, but their rule is absolute. Such is the supernatural charisma of the mistress of a Darkling Coven that almost anyone might fall under her spell.
Some Sorceresses ride to war on Dragons, creatures of vast power who, when they are roused from their slumber, are capable of slaughtering entire armies with wickedly sharp claws, horns and fangs.
The kit comes with plenty of optional extras, including two different Dragon heads and two different riders - a Sorceress and a Dreadlord, both of which come with a variety of heads and weapons.
This multi-part plastic kit can be assembled as either a Sorceress on Black Dragon or a Dreadlord on Black Dragon - a finely detailed kit that comes in 82 components, and is supplied with a 50x100mm base.
This miniature is supplied unpainted and requires assembly - we recommend using Citadel Plastic Glue and Citadel Paints. 
Reviews