*Saurus Oldblood On Carnosaur (Online Exclusive) 10% Off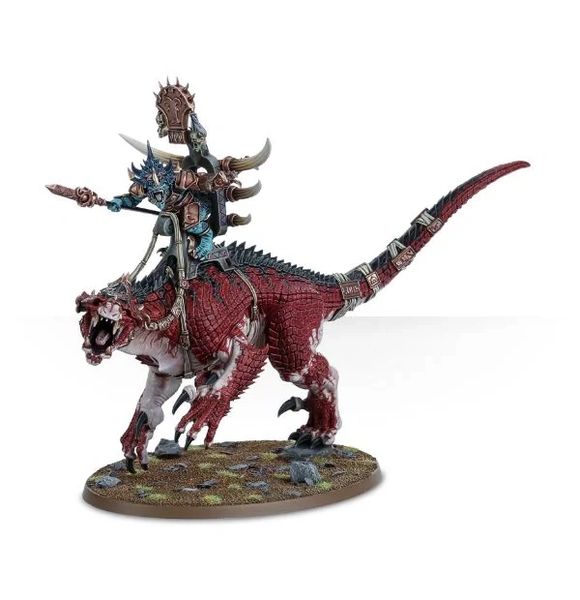 *Saurus Oldblood On Carnosaur (Online Exclusive) 10% Off
Saurus Oldblood On Carnosaur (Online Exclusive) 10% Off
This miniature is also available in the great-value Start Collecting! Seraphon box, including a set of Saurus Knights, a set of Saurus Warriors and an exclusive Warscroll Battalion.
A mass of corded muscle and thick, scaled hide, covered in an intimidating latticework of scars new and ancient, the Saurus Oldbloods are mighty war leaders of the seraphon. Striding into battle with furious intent, they are as proud reptilian gods, scattering the cowering foe and rending almost indiscriminately with tooth and claw.
The favoured mount of an Oldblood is the hulking Carnosaur, whose jaws crush the strongest armour and whose hide deflects torrents of projectiles as if they were nothing. The roar of a Carnosaur announces death for the seraphon's enemies; these saurian beasts are a terrifying prospect indeed.
This multi-part plastic kit contains all the components needed to make one Saurus Oldblood on Carnosaur. The Oldblood is armed with a sunbolt gauntlet and sunstone spear, and the Carnosaur's maw is modelled open in a roar of anger. Ninety-six components in total, with a Citadel 120mm Oval base - this kit can also be built as a Saurus Scar-Veteran on Carnosaur, or a Troglodon. 
Reviews