Pokemon - 8 Inch Plush - Charmander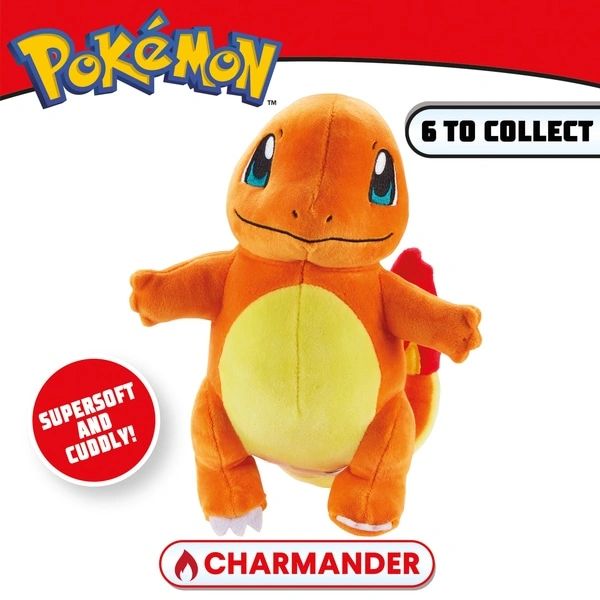 Pokemon - 8 Inch Plush - Charmander
Features
Contents: 1x 20cm Pokémon Charmander Plush
Super soft plush fabric
Authentic design
Perfect for kids or collectors
Product Description
The 20cm Pokémon Charmander plush toy features soft, cuddly fabrics and expressive character design.
Bring this adorable plush on your next Pokémon adventure – whether that's acting out Poké battles or cosying up to watch the show. The huggable size, bright colours and playful expression make this Charmander plush perfect for Pokémon fans
For collectors, authentic character details make this plush a great addition to your Pokémon team. There are 6 Pokémon plush toys to collect in this series.
About Charmander
Charmander is a fire-type Pokémon. In the Pokémon games and TV show, the flame that burns at the tip of its tail reacts to emotions, wavering with joy or burning fiercely when the Pokémon is enraged. Charmander evolves into Charmeleon and finally into Charizard – but this Pokémon toy captures the adorable Pokémon in its starter form.
Reviews