*Necromunda: Kal Jericho and Scabs (15% Off)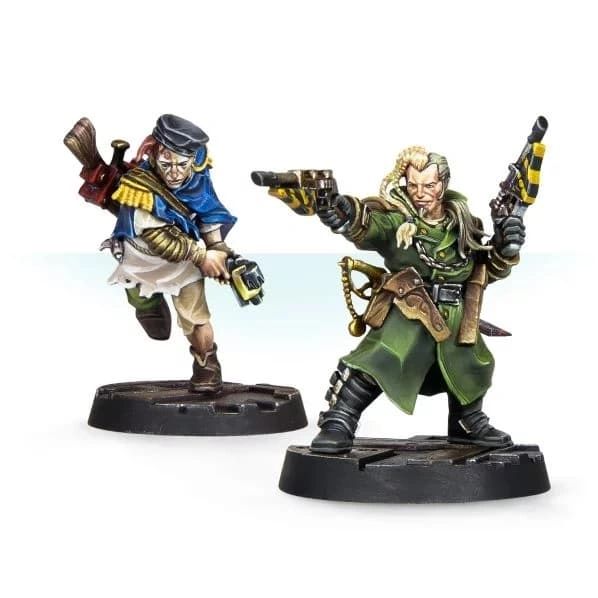 *Necromunda: Kal Jericho and Scabs (15% Off)
In the underhive of Necromunda, many Bounty Hunters ply their trade – but none are as successful or infamous as Kal Jericho. Rogue, swashbuckler and illegitimate son of the world's ruler, he is expert at getting himself (and his long-suffering companion, Scabs) into danger – and fighting his way out.

Kal Jericho and Scabs can be hired by any Necromunda gang looking for a leg-up on their foes. Kal is deadly at close range, an expert shot with his two hotshot laspistols, and if any enemies survive his barrage, he's pretty handy with the duelling sabre he carries as well. If you're getting up-close and personal with an opposing gang, he's a great choice to bolster your forces. If any enemies do slip by Kal, Scabs will be watching his back. His stub gun and plasma gun ensure that he's a match for any enemy, making him a fantastic supporting player to any mission involving Kal, and giving the pair of them a place alongside any gang.

This set contains two plastic miniatures, the heroic Kal Jericho and his faithful sidekick Scabs. They come supplied in 14 components, along with two plastic Necromunda bases – 32mm for Kal, and 25mm for Scabs.

Rules for Kal Jericho and Scabs can be found in Necromunda: The Book of Peril.
Reviews