*Middle-Earth Strategy Battle Game - Eowyn & Merry (15% Off)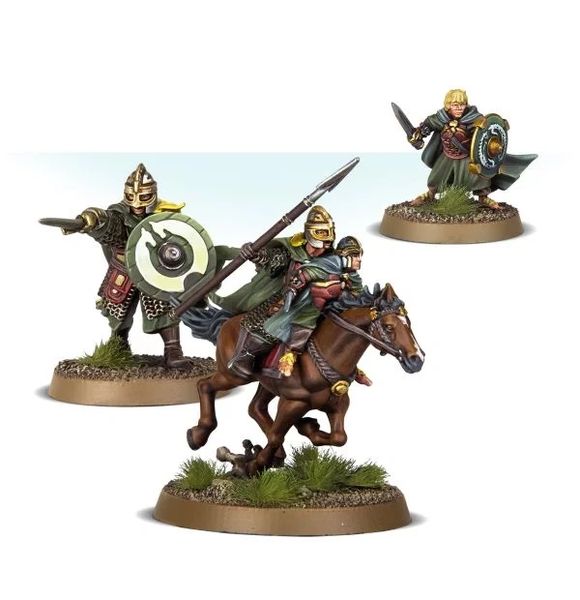 *Middle-Earth Strategy Battle Game - Eowyn & Merry (15% Off)
Éowyn is a valiant shield maiden of Rohan and niece to King Théoden. Unwilling to be left behind while the menfolk rode to war, she disguised herself as a Rider of Rohan, calling herself Dernhelm. Along with her plucky Hobbit friend, Meriadoc Brandybuck, she travelled with Théoden's army in secret and fought with incredible valour at the Battle of Pelennor Fields.


This multipart plastic kit contains the components necessary to assemble Éowyn and Merry, both on foot and mounted on horseback. When mounted, you have the option to remove Merry, leaving just Éowyn. On foot, Éowyn carries a sword and shield, but also bears a throwing spear when mounted. Merry is clothed in the uniform of a Squire of Rohan and also bears a sword and shield. Both versions of Éowyn can be assembled with either a head that features her flowing golden hair, or with a full helm in her guise as Dernhelm.

These miniatures come as 23 components, and are supplied with 2 Citadel 25mm Round bases and a Citadel 40mm Round base.
Reviews