*Gloomspite Gitz: Loonboss on Mangler Squigs (15% Off)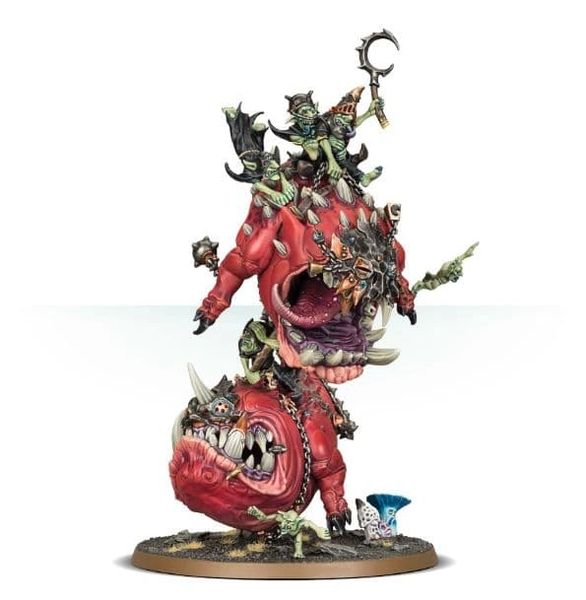 *Gloomspite Gitz: Loonboss on Mangler Squigs (15% Off)
It takes a particularly deranged loon to lead the charge clinging onto a pair of Mangler Squigs, but this Loonboss – along with some of his most bonkers cronies – is only too eager to go bounding into battle, crushing all in his path.

The Loonboss on Mangler Squigs is a superb Hero choice for a Gloomspite Gitz army. Combining the tactical flexibility offered by a Loonboss with the brutal offensive output of Mangler Squigs, it's a terrifying effective option. What's more, as your general it'll allow you to take Squig Hoppers as Battletline units, letting you field a full matched play army of Squig cavalry.

This kit is packed with options for customising your Mangler Squigs, allowing you to bring to life the unique personality of each model. If you're brave (or mad) enough to include more than one set of Mangler Squigs in your army, you'll be able to make them look distinct with balls and chains, faces, armour plating and accessories for basing.

This kit contains 61 components and is supplied with 1x 80mm round base.
Reviews