*Ossiarch Bonereapers: Kavalos Deathriders (15% Off)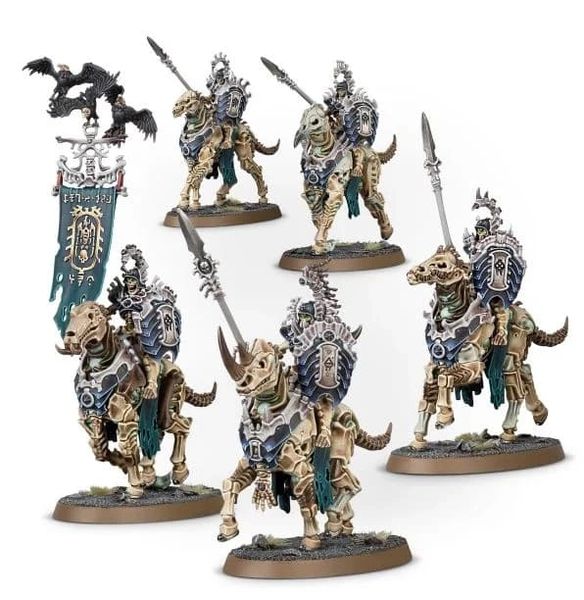 *Ossiarch Bonereapers: Kavalos Deathriders (15% Off)
The heavy cavalry of the Ossiarch Bonereaper legions, the Kavalos Deathriders are expert riders mounted on macabre armoured steeds. They clatter into the foe in a wedge formation, breaking battlelines with every ferocious charge.

The Kavalos Deathriders can be armed with a choice of nadirite blade or nadirite spear – deadly weapons that can steal an opponent's life force. The kit also includes an option to include a Mortrek Hekatos and a Necrophoros banner bearer to lead the devastating charge.

This multipart plastic kit makes 5 Kavalos Deathriders and comes supplied with 5x 60mm Citadel oval bases.
Reviews