*Haruspex (Online Exclusive) 10% Off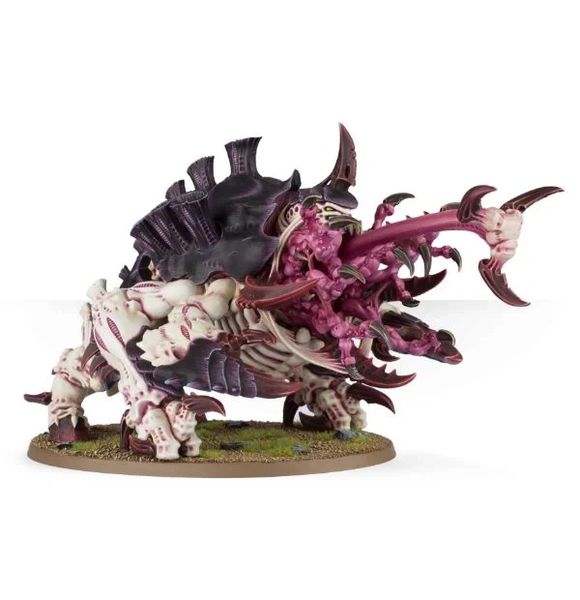 *Haruspex (Online Exclusive) 10% Off
The Haruspex is a ferocious beast created to consume biomass at a sickening pace. It can devour an entire platoon of soldiers in a matter of moments, shovelling victim after victim into its jaws without pause.
The Haruspex's most obvious feature is its grasping tongue that comes as part of an inside out stomach containing 3 sets of jaws. It's also armed with a pair of crushing claws and has a horned head specific to this monster, and can be armed with a thresher scythe tail biomorph.
This plastic kit contains 47 components with which to make either a Haruspex or Exocrine.
This kit comes supplied unpainted and requires assembly - we recommend using Citadel Plastic Glue and Citadel Paints.
Reviews