*Gaunt Summoner (Online Exclusive) 10% Off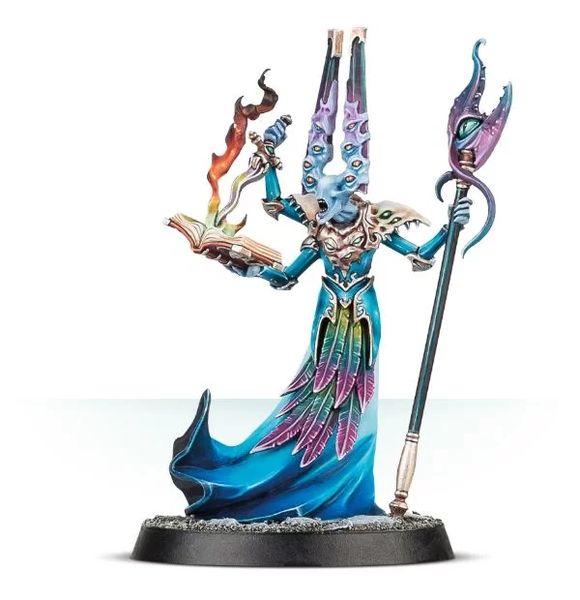 *Gaunt Summoner (Online Exclusive) 10% Off
Gaunt Summoner (Online Exclusive) 10% Off
Standing high in the favour of Tzeentch, Gaunt Summoners are sorcerers capable of shifting the tide of battle single-handedly. Luckily for Sigmar and his allies, there exist only nine of these immensely powerful beings. Each has been gifted with a changestaff and a key to one of the nine Silver Towers – lairs of hidden knowledge filled with secrets and traps. On the battlefield, they call forth daemons from the Realm of Chaos, engulf foes in sheets of flame and simply stab those who get too near with a mutation-causing warptongue blade.

This multi-part plastic kit contains the parts necessary to assemble a Gaunt Summoner of Tzeentch, a shining, feather-festooned example of the avian stylings of the Changer of the Ways. He comes armed with a changestaff and warptongue blade – the latter of which he is plunging into a Book of Profane Secrets, unleashing terrifying magicks from within.

This kit comes in 10 components and is supplied with a Citadel 40mm Round base.
Reviews