*Firebelly (Online Exclusive) 10% Off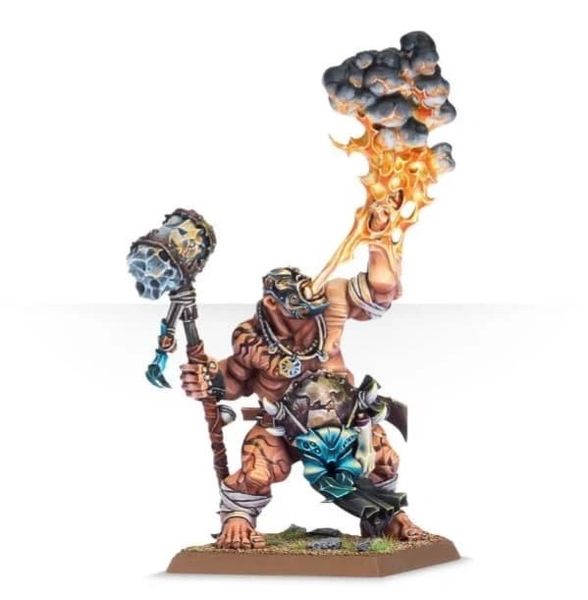 *Firebelly (Online Exclusive) 10% Off
Worshippers of ash and flame, volcano and magma, the Firebellies revere Gorkamorka as the Sun‑eater. Firebellies consume burning combustibles in sorcerous rituals so that they might honour their god by belching fire over their enemies.
This box contains one Firebelly armed with a Basalt Hammer - a finely detailed resin cast kit that comes as five components, and is supplied with a 40mm Square Base.
This miniature is supplied unpainted and requires assembly - we recommend using Citadel Super Glue and Citadel Paints.
Reviews