*CRAFTWORLDS JAIN ZAR (15% Off)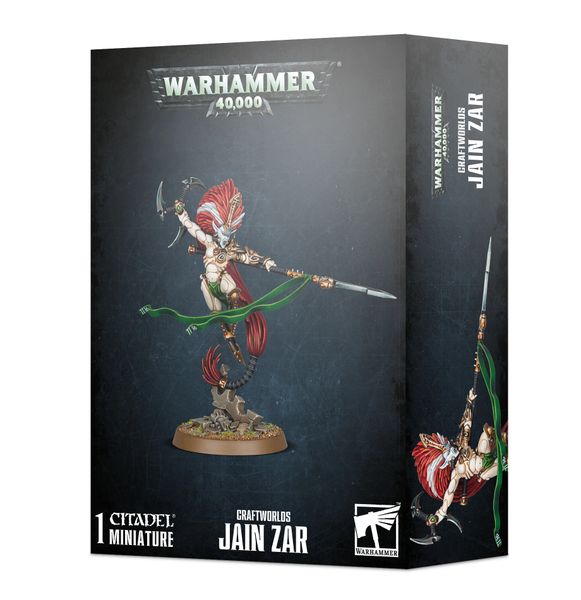 *CRAFTWORLDS JAIN ZAR (15% Off)
Jain Zar is the most active of all the Phoenix Lords in the war against the forces of the Great Enemy. To watch her in combat is to watch an exquisite dance, amidst leg sweeps, dodging twists and graceful pirouettes, the glowing polearm scythes and darts until only Jain Zair is left standing.

Armed with The Silent Death and The Blade of Destruction, Jain Zar is swift and deadly, able to easily cut down any foe in combat. This stunning model captures her speed and agility and would be a perfect addition to any Aeldari army or an incredible painting challenge.

This kit is supplied in 16 plastic components and comes with a 40mm round base. Rules for using Jain Zar in games of Warhammer 40,000 can be found in Psychic Awakening: Phoenix Rising.
Reviews