*Lumineth Realmlords: Avalenor, the Stoneheart King (15% Off)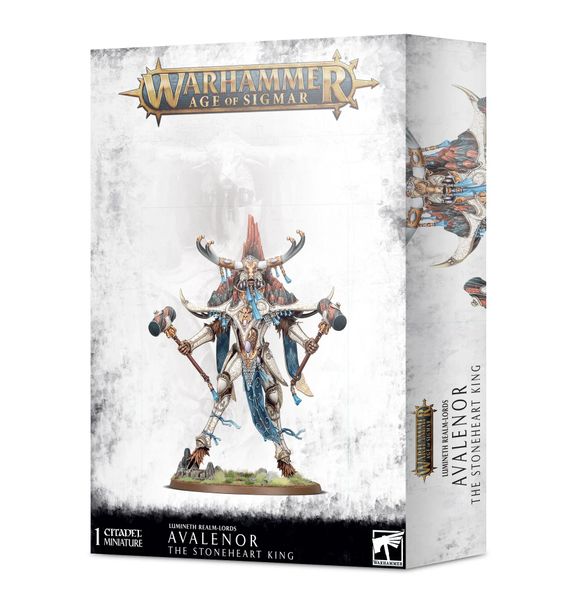 *Lumineth Realmlords: Avalenor, the Stoneheart King (15% Off)
Of all the mountain spirits that march alongside the Lumineth, Avalenor is the eldest and the wisest. Unlike his fellows, he came to the aid of the aelves of his own accord and has been wielding his magical hammers in the name of Hysh ever since.

Avalenor, the Stoneheart king is part monster, part hero, all force of nature! Capable of smashing any enemy he should encounter to bits, this champion of the Alarith is also a great commander for Lumineth Realm-lords armies, disrupting enemies and vastly improving the powers of nearby Alarith Stoneguard.

This kit builds Avalenor, the Stoneheart King. Alternatively, it can be used to build an Alarith Spirit of the Mountain. It is supplied in 87 plastic components and comes with a 100mm round base.
Reviews