*Arkhan the Black, Mortarch of Sacrament (Online Exclusive) 10% Off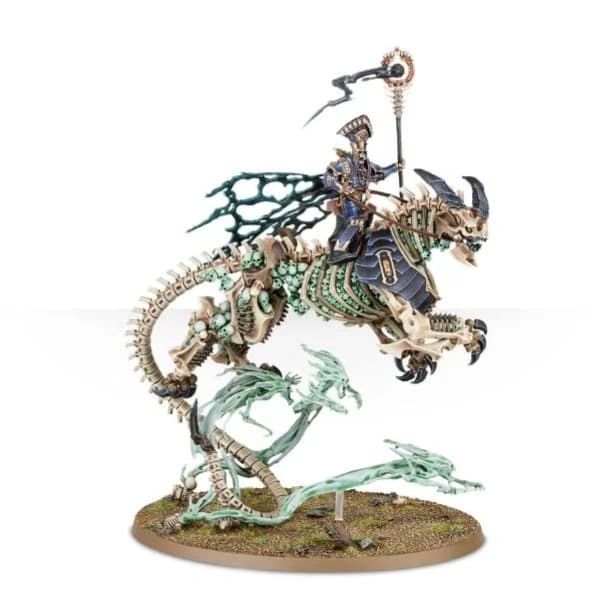 *Arkhan the Black, Mortarch of Sacrament (Online Exclusive) 10% Off
Arkhan the Black is Nagash's foremost lieutenant and an adept student of his master's sorceries. Ever a faithful servant, Arkhan oversaw the preparations for the Great Necromancer's return and once again he is at the forefront of his master's schemes for domination.
This multi-part plastic kit makes Arkhan the Black, Mortarch of Sacrament. He is armed with weapons forged by Nagash's own hand – Zefet-kar, the Tomb Blade and Khenash-an, the Staff of Spirits – which were awarded to him when he was reborn as the Liche King. Riding the dread abyssal known as Razarak, the Doom of Traitors, Arkhan presides over Nagash's armies ensuring no detail escapes his unblinking gaze.
Alternatively this kit can be assembled as Mannfred, Mortarch of Night or Neferata, Mortarch of Blood.
Includes a Citadel 120x92mm Oval base.
Reviews