*Lumineth Realmlords: Archmage Teclis and Celennar, Spirit of Hysh (15% Off)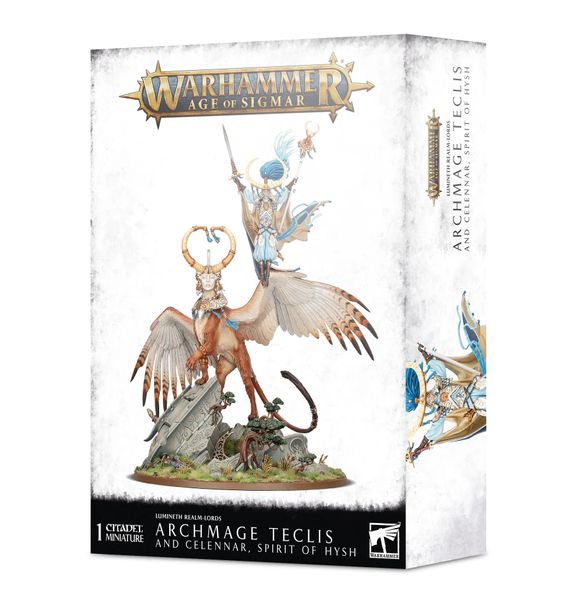 *Lumineth Realmlords: Archmage Teclis and Celennar, Spirit of Hysh (15% Off)
Teclis is a paragon of magical talent, a deific presence who has only become more powerful since uniting his soul with the lunasphinx Celennar. Their mastery of light protects the Lumineth armies whilst searing the foe to scattering ashes.

Behold, the god of light! Teclis is the ultimate sorcerer of aelvenkind – and, some say, the mortal realms themselves. This dynamic duo are among the most powerful options available to a Lumineth Realm-lords army, letting you blitz your enemies with a dizzying array of powers or just chop them to bits in close combat. This stunning kit makes for a fantastic piece not just for gamers but painters looking for a rewarding way to show off their skills, lore fans dedicated to Teclis' long history, and collectors looking for a truly magnificent centrepiece to their Lumineth Realm-lords collection.

This set contains Teclis and Celennar, Spirit of Hysh, a single miniature supplied in 70 plastic components with 1x 160mm round base.
Reviews