Wall of Martyrs - Imperial Defence Line (Online Exclusive) 10% Off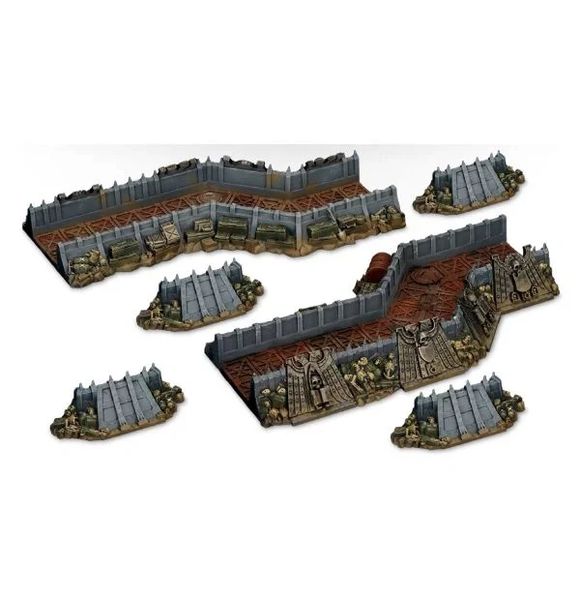 Wall of Martyrs - Imperial Defence Line (Online Exclusive) 10% Off
Across the Imperium, mankind defends itself from the predations of aliens and heretics, and the Imperial Defence Line is a bulwark that can be used to resist the onslaught of such foes.

The Wall of Martyrs - Imperial Defence Line consists of long, trench-like fortified platforms, and smaller fortifications, all of which come bedecked with a huge array of details including: the decaying bones of dead Cadians, abandoned weaponry, Imperial eagles and the iconography of the Imperium of Man. There are also ammunition crates, shovels, metal rivets and manholes.

The Wall of Martyrs - Imperial Defence Line is an incredible addition to any Warhammer 40,000 collection. It can be combined with other Wall of Martyrs kits including the Imperial Defence Emplacement and the Imperial Bunker - combined they can make vast defence networks on your tabletop.

This kit is supplied unpainted and requires assembly - we recommend using Citadel Plastic Glue and Citadel Paints.
Reviews