ThunderBirds Are Go - Thunderbird 1 Vehicle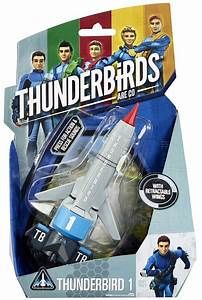 ThunderBirds Are Go - Thunderbird 1 Vehicle
ThunderBirds Are Go - Thunderbird 1 Vehicle

Be the first responder to any situation with Thunderbird 1.

This vehicle comes complete with action and rescue sounds. Rotate the thrusters and release the retractable wings to replicate TB1's launch.

This TB1 vehicle also fits inside the amazing Tracy Island Playset so you can recreate all of the International Rescue missions!

Please note: 3 x LR41 batteries are required (included).

Pack Dimensions: 26 x 16 x 7 cms

Manufacturer's Age Recommendation: 3 years and over.
Reviews