Star Wars: The Force Awakens: Wave 1 Action Figures: Resistance Trooper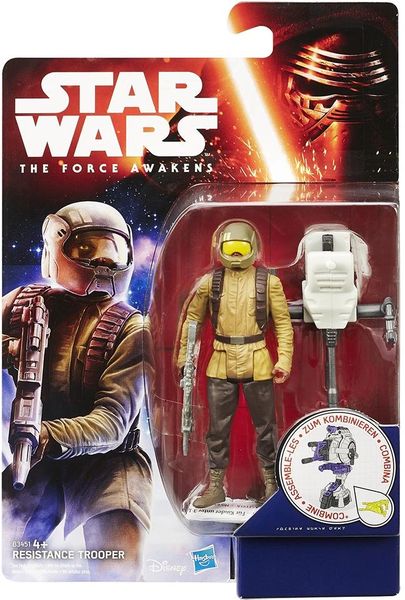 Star Wars: The Force Awakens: Wave 1 Action Figures: Resistance Trooper
Star Wars: The Force Awakens: Wave 1 Action Figures: Resistance Trooper
Enter the world of Star Wars and launch into action and adventure!
Soldiers of the Resistance are well trained and well equipped, but must rely on hit-and-run tactics when faced with the overwhelming might of the First Order.
Combine the Resistance Trooper's blaster with the weapons from the Poe Dameron and First Order TIE Fighter Pilot packs (not included) to build an ultimate weapon of galactic power.
Discover exciting stories of good versus evil in a universe of heroes, villains, and aliens with Star Wars Space Mission Packs. Each sold separately
Reviews