Pokemon Theme Deck : Forest Shadow - Sun and Moon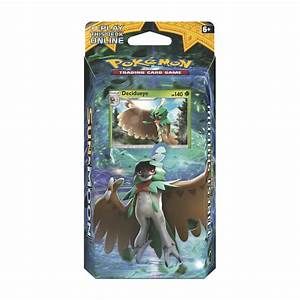 Pokemon Theme Deck : Forest Shadow - Sun and Moon
Pokemon

Theme Deck : Forest Shadow - Sun and Moon
You will receive one Pokemon Forest Sun and Moon Theme Deck, consists of a pre-made deck of 60 Pokemon cards, damage counters, a two-player playmat, a Decidueye deckbox, a custom coin, and a code card for the TCGO.
Description
Your Adventure in a New Region Starts Now!
Moving through the trees with ultimate stealth: Decidueye! This hard-striking deck paints a target on your foe—and hits a bull's-eye. Take aim with the Forest Shadow theme deck!
Reviews