Organ Gun (Online Exclusive) 10% Off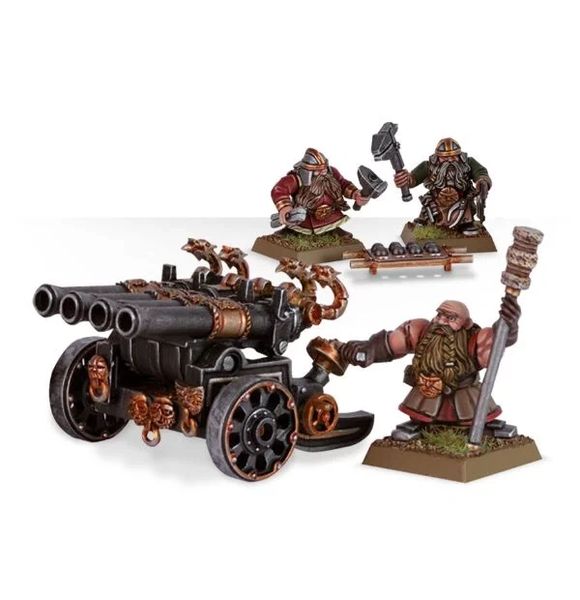 Organ Gun (Online Exclusive) 10% Off
Organ Gun (Online Exclusive) 10% Off

Only the most expert Cogsmiths have the range of skills needed to make an organ gun, and one that is well built can last for centuries. Attention is lavished upon it, and the organ gun carries their pride on its broad wheels.
This box contains 3 crew and an Organ Gun, which can also be assembled as a Cannon.
This miniature is supplied unpainted and requires assembly - we recommend using Citadel Plastic Glue and Citadel Paints. 
Reviews