Middle-Earth Strategy Battle Game - Warg Marauder (Online Exclusive 10% Off) PREORDER 21/05/22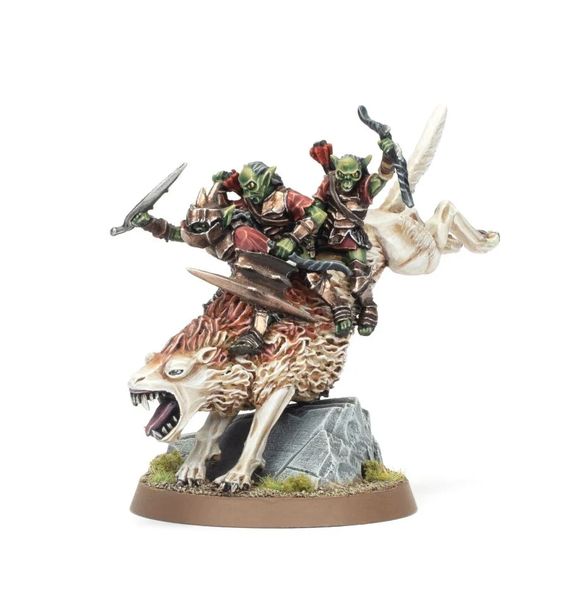 Middle-Earth Strategy Battle Game - Warg Marauder (Online Exclusive 10% Off) PREORDER 21/05/22
Throughout the years, many pacts and alliances have been formed between the Goblins of Moria and the wild Wargs of the Misty Mountains. One of the benefits of such an alliance is the Goblins being granted permission to ride into battle upon the backs of their Warg allies. These Warg Marauders are fearsome opponents, and both Goblin and Warg benefit from their relationship – the Goblins are able to kill their foes more easily, and the Wargs get exclusive feeding rights.
A Warg Marauder is a deadly union of reckless Goblin and savage Warg, creating a distinctive skirmish cavalry option for your Moria armies. They charge recklessly about the battlefield, devouring their foes, and striking terror in the hearts of the those unfortunate to face this menacing menagerie.
The kit is comprised of 7 resin components with which you can construct a Warg Marauder, supplied with a Citadel 40mm round base. Rules for these miniatures can be found in the Armies of The Lord of the Rings™ supplement.
This miniature is supplied unpainted and requires assembly – we recommend using Citadel paints.
Reviews