MARVEL COLLECTOR'S CORPS DOCTOR STRANGE BOX (BACK ORDER)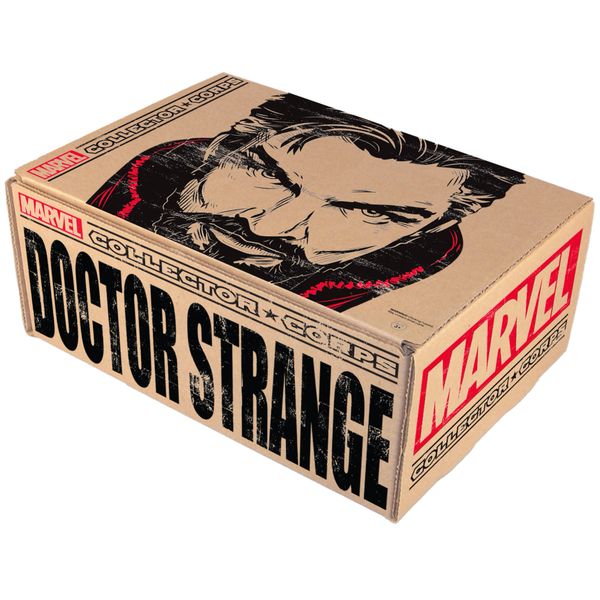 MARVEL COLLECTOR'S CORPS DOCTOR STRANGE BOX (BACK ORDER)
MARVEL COLLECTOR'S CORPS DOCTOR STRANGE BOX (BACK ORDER)

CAN TAKE 3-8 WEEKS TO ARRIVE BUT SOMETIMES A BIT LONGER AS THEY HAVE TO ARRIVE FROM THE US

Ordered in the size you require and we ship to you as soon as we receive it.

Should a size be sold out we will message you and ask if you want a different size or a refund .
No customs fees guaranteed! (UK)
IF BUYING FROM OUTSIDE THE UK, YOU WILL RECEIVE AN INVOICE AFTER THE SALE WITH THE COST OF THE EXTRA POSTAGE. WE DO NOT DO CANCELLATIONS OR RETURNS ON THESE BOXES AS THEY ARE ORDERED IN THE SIZE YOU REQUIRE.
TERMS & CONDITIONS
Refunds are not accepted on listed damaged or sale items, or for those which received minor damage in the mail.
Refunds are accepted on everything else, but will need to be returned at buyers cost and we will not be able to refund the initial postage cost.
Special order items such as the Dc Legion of collectors, Marvel collectors corps and Smugglers Bounty boxes can not be returned as these were ordered especially for you, in the size you asked for. We also can not do anything about damaged boxes that might arrive in these boxes, Funko themselves will not replace damaged boxes, so im afraid we can not.
Returns & cancellations not accepted on international orders.