Graphic Novel - Vertigo - The Dark & The Bloody Vol. 1 Paperback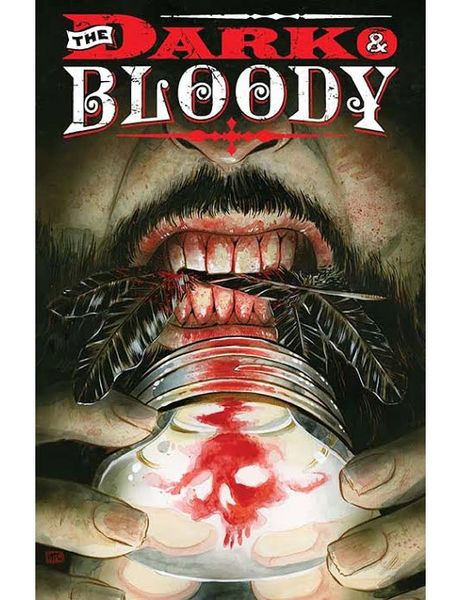 Graphic Novel - Vertigo - The Dark & The Bloody Vol. 1 Paperback
Graphic Novel - Vertigo - The Dark & The Bloody Vol. 1 Paperback
HELL COMES TO THE HOME FRONT.

Iris Gentry thought the worst was over. A veteran of the Iraq war, he returned home shaken and psychologically scarred, but with body and spirit intact.

A dry county in rural Kentucky, however, isn't an easy place to make a living. To provide for his loved ones, he's fallen back on an old family tradition: moonshine.

Breaking the local liquor laws isn't what's keeping Iris awake at night, though. Something very bad happened in Iraq—something that not even the strongest white lightning can erase from his memory.

As soldiers, Iris and his squad sowed the wind. Now, the whirlwind has come for them—and, as always, the innocent and guilty alike will suffer in the reaping.

A terrifying tale of crime, combat and the evils they unleash, THE DARK AND BLOODY collects the six-issue VERTIGO miniseries by acclaimed creators Shawn Aldridge and Scott Godlewski.
Reviews