*Ghorgon (Online Exclusive) 10% Off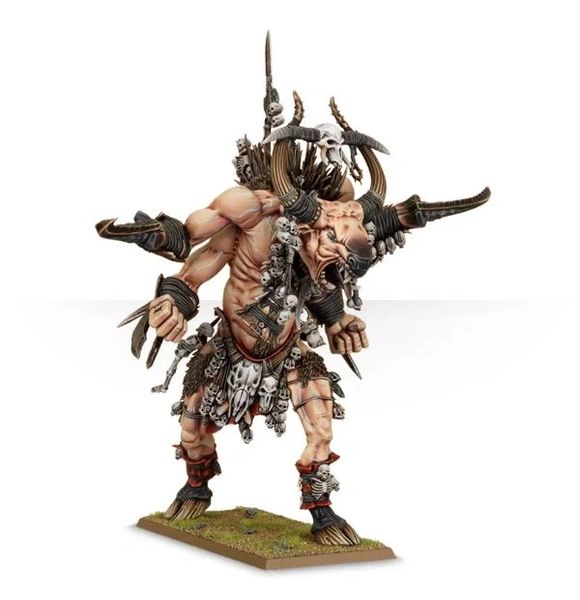 *Ghorgon (Online Exclusive) 10% Off
Ghorgon (Online Exclusive) 10% Off
The Ghorgon is a many-limbed, ox-headed slaughterer, possessed of an urgent need to devour and destroy anything it can catch.

The Ghorgon is a tall model that will stand out in any Beastmen collection. Standing on two bovine feet, its enormous muscular body is covered in straps and skull trophies of varying sizes. Two horns sprout upwards from its head, and spiked fur clusters around the crest of its spine. The kit includes plenty of optional extras, including two extra arms featuring butchering blades, two different heads, plus plenty of skulls, skeletons and bones to adorn the belt and base of the model.

This multi-part plastic kit contains 87 components and a 50x100mm monster base with which to build one Beastmen Ghorgon or Cygor.

It is supplied unpainted and requires assembly - we recommend using Citadel Plastic Glue and Citadel Paints.
Reviews