*Dragon Ogors (Online Exclusive) 10% Off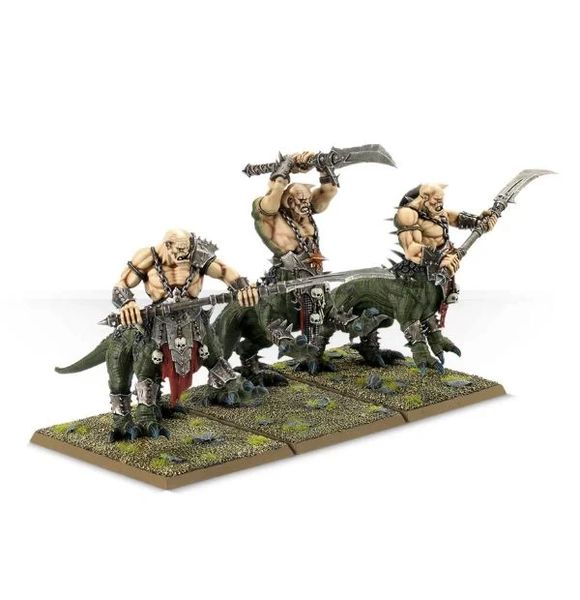 *Dragon Ogors (Online Exclusive) 10% Off
Dragon Ogors (Online Exclusive) 10% Off
Dragon Ogors are immortals who can only die in battle, monstrous beings that rouse themselves only in the name of destruction.

The Dragon Ogors are strikingly fearsome miniatures. Their lizard-like lower sections show a thick hide, which features horns or scales, as well as being protected by plates of armour. The Dragon Ogors have broad and incredibly muscular abdomens, with thick gut plates, loin cloths, skulls and chains. Oversized teeth protrude from their maws, and around their bodies are various hooks, bones, claws and fins. They come with a choice of heads either bare or helmeted, but all of which are ugly and can be equipped with either paired ancient weapons or draconic ar-glaives.

This multi-part plastic kit contains 73 components with which to make three Dragon Ogors.

This kit comes supplied unpainted and requires assembly - we recommend using Citadel Plastic Glue and Citadel Paints.
Reviews