Comic DC Infinity Man and the Forever People #2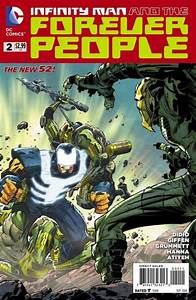 Comic DC Infinity Man and the Forever People #2
Comic DC Infinity Man and the Forever People #2

NOTE: First post-Flashpoint appearance of the Infinity Man.

• "Wake Unto Me" - The Forever People must summon the Infinity Man to defeat Mantis and his Foragers. Too bad they don't know how! Plus, who among them is secretly a traitor working for Apokolips?
All comics are in VF-NM condition. However we understand everyone's perception of condition is different. If you would like more photos of a particular comic, please don't hesitate to ask.

Inserted in Comic Bag with Board for Safety.
Reviews